Pavão Meats and Deli – Our Story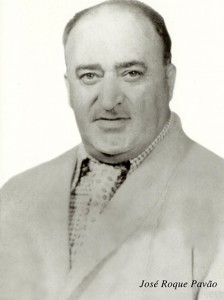 There was a man who owned a small sausage shop, in the parish of Feteiras in S. Miguel, Azores.  At one point in his life, during the 1950s, he decided to emigrate to Canada. Before leaving the Azores, he made acquaintances with my grandfather who, at that time, was a foreman in a farm in the same town of Feteiras and used to sell flour as a side job.  This man had a business proposal for my grandfather: to sell him his business, a proposal my grandfather couldn't refuse. It was all done and settled in a small bar, perhaps after midnight.

This is how the group Salsicor was born in the Azores, which would later on, also give birth to Salsicharia Pavao in Toronto. Salsicor expanded throughout the nine islands in the Azores creating 194 jobs.

In the 1970s, Luis Roque Pavao Sr., a married man by the age of 16, began working with his father and founder of Salsicharia Pavão, José Roque Pavão. Unfortunately, on August 14, 1979, José Roque Pavão died leaving half 50% of the business to his 20 year old son.  At a crossroads in his life, Luis R. Pavão, came to the conclusion that he either had to buy the remaining 50% from his sister or that he would have to close the business due to the lack of health conditions in the plant. So he bought the other half from his sister.

In 1982, he decided to open a butcher shop – Talho Açor – in the Farmers local Market, in the city of Ponta Delgada, S. Miguel, Açores. Some time later, he would open a second one in the town of Mosteiros and yet a third one in Feteiras. In 1985, the success of these ventures lead him to open a company, using the name of Talho with Salsicharia, making the name Salsicor, Salsicharia dos Açores Ltd., a fusion of both.

In 1986, Luis R. Pavão had a conflict with the government of the Azores over the monopoly of fixed prices on meats. He decided to sell the butcher shops and to emigrate to Canada, leaving a manager running Salsicor.

In Canada, during a period of 9 years, Luis R. Pavao bought Vitoria Meats and managed a meat plant in Mississauga with another partner. He would later sell his part to open a butcher shop and take-out foods in Cambridge, Ontario. He would manage this for three years before selling it and moving back to Toronto. It was then that he decided to open Salsicharia Pavao, located at 1191 Dundas Street West. After four years in this place – and some problems with the landlord – he decided to buy the building on 1435 Dundas Street West where he now operates Salsicharia Pavao.

After his children got married, he decided to go back to the Azores, leaving both his son Luís and his daughter Sandra in charge of running Salsicharia Pavao. Nowadays, Salsicharia Pavao is synonymous with quality, good service and great prices, as well as known for its friendly, yet serious environment.

In 2012, Luis and Sandra decided to expand Salsicharia Pavao to other markets and they open their first establishment in a supermarket located at 245 Dixon Road, in Etobicoke, by the end of August of 2013, the third location will be open in Dufferin Mall, with a project already defined to open a fourth location before years' end.